Why do people choose our jewelry?
1. Affordability: Our jewelry is generally less expensive than precious metal jewelry, making it affordable for most of our customers.
2. Variety of styles: Our jewelry can be found in a wide range of styles, colors and designs, making it perfect for all occasions and fashion styles.
3. Ease of care: Our jewelry is generally easier to care for and clean than precious metal jewelry.
4. Durability: Our jewelry is generally more durable than precious metal jewelry.
5. Versatility: Our jewelry can be worn with almost any outfit and is perfect for casual or formal occasions.
We use nickel-free zinc alloy! Hypoallergenic!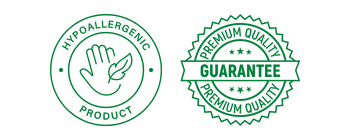 Our jewelry is made from nickel-free zinc alloy!
Using zinc alloy in our jewelry has several advantages, such as:
1. Corrosion resistance: Zinc alloy is corrosion resistant, which means that zinc alloy jewelry will last longer and maintain its appearance.
2. Lightweight: Zinc is a light metal, which means that zinc alloy jewelry is not heavy and can be worn comfortably for long periods.
3. Flexibility: Zinc alloy is flexible, which means that zinc alloy jewelry can be easily formed and shaped to create unique and interesting designs.
4. Affordability: Zinc is affordable, which means that zinc alloy jewelry is affordable for most people.
5. Variety of colors: Zinc alloy can be easily plated with a wide range of precious metals, which makes it possible to produce zinc alloy jewelry in a variety of different colors.
6. Hypoallergenic: Nickel-free zinc alloy is often used for jewelry to avoid allergic reactions in nickel-sensitive people. Our nickel-free zinc alloys can include metals such as copper, manganese or titanium to enhance the hardness and durability of the jewelry. Our nickel-free zinc alloy jewelry is hypoallergenic and less likely to cause allergic reactions in sensitive individuals.
"Add a touch of sophistication to your style with our jewelry! With a variety of styles and colors to choose from, you can find the perfect piece of jewelry for any occasion. And best of all? They're affordable and easy to care for. So why not treat yourself to a little jewelry collection update today? Visit our online store to see our selection of stylish and affordable jewelry."
How to maintain our jewelry?
it is recommended to follow the following steps:
1. Avoid wearing them during activities that expose them to perspiration, chemicals and friction.
2. Clean the jewelry regularly with a soft dry cloth to remove dust and dirt.
3. Store jewelry separately to avoid scratches and damage.
4. Avoid using abrasive cleaners or hard brushes to clean jewelry.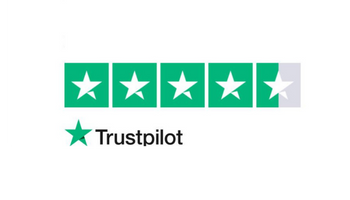 Rapidité et efficacité - article conforme à la photo
Très contente de mon achat Fidèle au descriptif
Super service! Tijdens het vervoer was een juweeltje helemaal vervormd. Na even een mailtje met foto's gestuurd te hebben, werd er gelijk een nieuw juweeltje opgestuurd! Top!
Abwicklung war super schnell, schön eingepackt und der Ring war so wie im Shop beschrieben und fotogarfiert. Ich bin sehr zufrieden.
Des bijoux extra ordinaire....beau designe...super qualité...bonne et rapide livraison ...je suis trés contente...
Bijoux tendances à prix très abordable. Un plus : Made in Belgium.